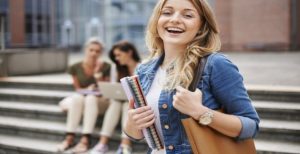 Not every student is the same. Individual tastes and personalities mean that while one student loves to party, another may wish to simply hit the books. Some maybe a little bit of both. The apartments near DePaul University understand this, and they provide something for every type of student out there.
The Fun Loving
College life isn't just about studying. You are making friendships that will last a lifetime. Enjoy time with others in the clubhouse, coffee bar, and lounge. You will be minutes away from Chicago's nightlife, and street-level retail and restaurants are steps away.
The Reserved
Those that enjoy being close to home will love how each resident has a private bedroom and access to an in-unit bathroom. The open kitchen and living room designs are refreshing, and floor-to-ceiling windows allow you to enjoy the city while staying in.
The Home Maker
Some have a more nurturing personality that requires housing that feels like home. These fully furnished apartments come with kitchens complete with granite countertops and stainless-steel appliances. This makes it easy to enjoy home cooking while at school. There is plenty of storage available, and laundry is in the building.
If you are looking for student housing that will fit your personality as well as all of your moods, the apartments near DePaul University are ideal. With a perfectly blended amount of privacy and interaction, you are sure to enjoy your time there. Step out your front door into the heart of Ion Lincoln Park. Leave home for DePaul minutes before class starts. Run through the sleeping neighborhood at dawn, grab a coffee or a bite at multiple restaurants just downstairs, then walk to local spots for an evening out. For more inquiries, visit their website or contact them today.