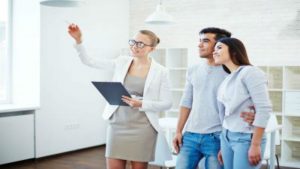 Leasing a commercial property in a new area for your business is a great way to increase your revenue, public association, and brand identification with an entirely new audience of people. Properties can be found in a variety of styles and sizes, with lease arrangements that can work for you and your goals. Whether you are looking for a short term or extended lease, there is usually something that will work perfectly for your business. When working with a property management company in Chicago, you can help make your lease agreement hassle free. They will handle a variety of property issues to help keep your expenses stable.
What does a Property Management Company do?
When you lease a building, you may eventually be faced with the occasional maintenance or inspection duty which needs done. A management company will do that for you to ensure the building remains up to code and is safe for you and your customers. Property management companies will help with your annual expense budgeting, accounting services, and marketing or advertising. They can also help address and remedy on-site issues, vendor oversight, and bidding contracts. In case you are planning on applying for financial assistance through a loan office or shareholder group, you may need to show proof of the soundness of the building. A property management company will do physical inspections on the building exterior, electrical systems, HVAC unit, plumbing system, fire protection, and landscaping. For larger buildings they will inspect the elevators, escalators and other lift systems. Paint and general upkeep will be inspected, as will any mechanical aspects of the building. Once an assessment has been made, you can submit this inspection to your loan office and proceed with the lease option on the building of your choice.
Don't Follow the Guidance of an Inexperienced Company
When it comes to property management, experience is key. You want to find a company that has experience managing a variety of buildings and a sound reputation for proactive management. Being ahead of any maintenance through prevention is a much better option than being one step behind and having to repair everything. Companies that have a reputation for retaining tenants and controlling expenses should definitely be the top of your list for consideration. Don't be afraid to ask for references, qualifications and experience. After all, this is your business and you want it to thrive in its new building.
When you are ready to find a home for your business, get in touch with Frontline Real Estate Partners – a leading property management company in Chicago, IL.