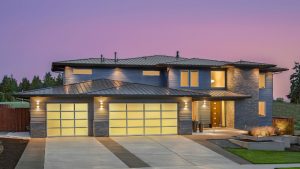 Are you excited to attend college this year, but not looking forward to living in a cramped dorm? The great news is, you do have other options available. If you are planning to attend the University of Alabama, off campus housing may be exactly what you are looking for.
Redpoint Tuscaloosa is just minutes from campus and provides a private shuttle bus to the UA campus along with other benefits, such as these:
Choose your own roommates or be matched with roommates
Per-person contracts so you are only responsible for the rate of your bedroom
Pet-friendly
Free parking
Most residents are students, but non-students can apply
Apartments are furnished
Although Redpoint Tuscaloosa is a University of Alabama off-campus housing option, it is privately owned and not part of UA. You can use your financial aid to cover your living cost after your tuition and fees are covered. However, the normal payment deadlines do still apply.
Each unit includes in-unit laundry, which means you don't have to go to the laundromat every week. Your electricity and water are included in your fees. You will also have access to high-speed internet. Are you worried about how you're going to cook? Each unit includes a full kitchen with a bar area.
You may be wondering about the things that make campus life so great, the things you just don't get when you live off-campus. The exciting news is Redpoint Tuscaloosa includes the following amenities:
A 24-hour fitness center with a climbing wall
Sand volleyball court
10 acres of green space
Clubroom and gaming lounges
Resort-style swimming pool and hot tub
Meeting and study spaces
Does this sound like an irresistible option for you? Redpoint Tuscaloosa offers a great University of Alabama off campus housing option. Find out more by visiting redpoint-tuscaloosa.com.