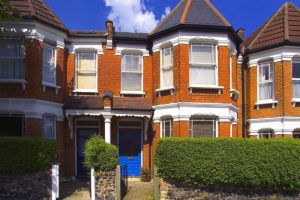 Fun and Active Lifestyle in Charlottesville, Virginia
When you study at the University of Virginia, you will have great access to urban and natural attractions in Charlottesville, VA. The core downtown district is lined with shops, boutiques, cafes, restaurants and entertainment venues. Some of the most vibrant thoroughfares in this historic community include Market Street, High Street and Jefferson Street. You will also be close to riverfront parks and trails that follow the natural path of the Rivanna River. For example, Riverview Park and Darden Towe Park are conveniently situated along the river. You may also gather with classmates and other friends at urban green spaces, such as Market Street Park. Located just minutes away from the UVA campus, the Monticello estate provides great insights on local, regional and national history. This major landmark was the official residence of Thomas Jefferson, who played a major role in the early development of UVA.
Amenities and Services at Student Apartments
When you lease student apartments in Charlottesville, VA, you will gain exclusive access to upscale amenities. You won't have to leave your residential community to work out or enjoy social interactions. For example, some subdivisions have their own outdoor swimming pools with furnished sundecks. Student apartments in Charlottesville, VA might even have tennis courts and sand volleyball courts. An indoor wellness center is another premium facility that's commonly found at student-oriented complexes. Additionally, lounges and study rooms provide great utility for UVA students during the semester. Contact them to find student apartments for rent from Lark on Main.