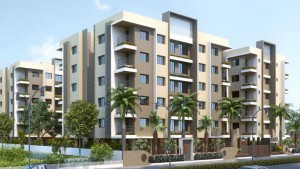 Most people expect luxury living in the Pacific Palisades to be all about the location. Of course, you want the perks of a beautiful view, but that's not all you are after. The primary focus here is 'all of the above.' You're going to spend money on accommodations, and you want them to have everything possible. This includes the location/view, amenities, and a neighborhood that is lively and bustling. You need all three to feel that you're truly getting everything you can from your home.
Sea View Villas doesn't disappoint. This quaint complex is situated next to the Pacific Ocean and the Santa Monica Mountains. It's an exclusive community that's still accessible via a variety of thoroughfares. That way, you're just a short distance away from anywhere in Los Angeles (and beyond). Of course, in the neighborhood, you've got the Getty Villa, UCLA, and many other cultural attractions. Plus, yoga and Pilates studios are close by. With all that available, you may wonder if there's anything you can't do in your new community. You'd be hard-pressed to find something not to like here.
It's essential that you also focus on the amenities available from Sea View apartment rentals in Pacific Palisades. The ocean will beckon you from your home, and with floor-to-ceiling windows, you can see it all. With a concierge available, you will also speed through your errands and have groceries available at the drop of a hat. You'll also have access to a terrace right off your residence, allowing you to relax. The built-in gas grill also allows for entertaining. When you don't want to be in the apartment, you can always go to the billiards room or the clubhouse. Plus, there is a health club with a spa that will help you relax and stay calm. Visit the website today to learn more about these residences.
Like Sea View Villas on Facebook for more information!