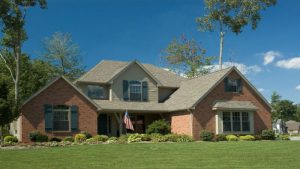 Moving away to the big city for college can be just as intimidating and frightening for parents as it is for students, so be sure to give your folks some peace of mind by choosing the University of Texas housing opportunities that make your safety a top priority. These student apartments have everything you need to feel at home from the moment you step through the door. Still, the building and its amenities are only accessible with exclusive electronic entry codes for optimal safety.
Everything You Need to Feel at Home
Once you arrive at your new student apartment one block away from the University of Texas campus in Austin, you'll immediately feel at home with the contemporary furnishings and stainless steel appliances located in the stunning kitchen. Access to Wi-Fi and HDTVs are found in every unit, so all you have to do is move in and start living the good life! Enjoy a studio or one-bedroom apartment all to yourself, or let them pair you with roommates to enjoy the college experience with new friends.
A Safer Place to Park
Whether you're a night owl and tend to stay out late with friends or travel to and from your apartment frequently to visit family, finding a safe place to park in the city is a must. Skip the search for a place close to the door and utilize the attached gated parking garage available with 24-hour security on-site.
Contact Ion Austin to learn more about the University of Texas housing apartments just minutes away from the campus.