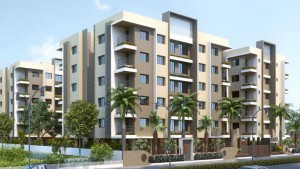 For those familiar with New York City, or those just moving to the area, a perfect location to start searching for luxury apartments for sale in the city in the Hudson Yards area. The Hudson Yards project, which includes new construction as well as revitalizing this area of the city, has created one of the most sought-after living locations.
One building that stands above the others is Fifteen Hudson Yards. Not only is this an 88 story residence, but it is one of the most luxurious of all the buildings in the city. Designed to allow each residence to offer spectacular views, this is a building that is definitely one of a kind in the city.
The building offers luxury apartments for sale with all the amenities and features that discerning New Yorkers expect in an upscale place to live. The design elements and the open style used throughout the building adds to the lofty and spacious look and feel of each of these luxury apartments.
What to Expect
While owners of each residence have options to custom design elements in their home including cabinets, countertops and bathroom elements, there are some standard features in each unit. These have been carefully selected to match the dramatic architecture and highlight the natural light and open design.
A great example of the attention to detail is the handsome wide-plank white-oak flooring. This is a beautiful wood floor that blends with any color palette and adds a rich look to every room.
High-end appliances, oak cabinets, Italian marble countertops, center kitchen islands, soaker tubs, heated floors in the bathrooms, floating stone vanities and two entire floors of the building dedicated to fitness and entertainment make this a remarkable place to live.
Like us on Facebook for more information!