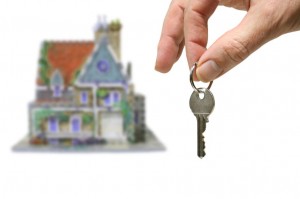 Glittering, grand, and golden: New York City is an alluring destinationfor people of all ages and from all over the world. Times Square is a must-see, the combination of Broadway shows is unbeatable, and there are more dining options than you could ever imagine. Sometimes visitors are able to stay more than just a couple of days, and this is where short term rentals come in handy. Here are three ways that people rely on the ability to rent month-to-month:
1. Travels and Tourism
If your itinerary includes staying in the city for any length of time, consider finding an apartment that is rentable by the month. Returning to a hotel room night after night can get monotonous, but staying in a short term rental gives you the chance to feel like a New Yorker for a few weeks. Whether you choose something simple or lavish, your rental will likely have more room than a hotel room and will include a fully equipped kitchen. Buy ingredients for a special dinner from the market down the street, or simply enjoy not having to break the bank for every meal.
2. Extended House-Hunting
If you are relocating to New York for a job, you may know approximately where you want to live but prefer to see your options in person. What sounded ideal over the phone may not be best for your and your family, which means that New York short term rentals may be the perfect solution. Renting an apartment short term in the city is especially valuable for anyone who is house hunting because it will give you the luxury of time to visit multiple homes without feeling rushed into a decision.
Short term rentals are also great for a person who has recently moved to the city and is job-hunting. Signing a long-term contract on the first place you see can be a mistake, especially if it winds up being very far away from your first job.
3. Corporate Needs
TV actress Mindy Kaling, of "The Mindy Project", recently asked Twitter for help finding New York short term rentals. She needed a large, furnished apartment for her and her writers so they could all continue to work as she taped various interviews to promote the start of the new season. This same idea is practical for a wide variety of corporations and businesses. The cost of housing everyone in a hotel can quickly skyrocket, and it can have a negative impact on collaboration and productivity. Similarly, consider renting out a small apartment if your business frequently hosts traveling clients or presenters.