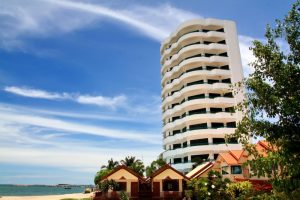 When searching for that perfect New York City apartment, West Chelsea is certainly a great place to start. With the countless art districts found in the surrounding quaint neighborhoods, you just won't find a better place in New York City to call home. Not to mention the shopping is so good that people come from downtown specifically for the restaurants and impressive list of high-end stores that can be found here. Plus, there's also unique attractions like the High Line, which allows for New Yorkers to get some sun and fresh air whenever they wish. It's this wonderful combination of local amenities that serves as the foundation of a superb West Chelsea condominium.
As you browse through the list of condos for sale in West Chelsea today, it's important that you take a good look at the amenities each property offers. After the location of your building, the number and quality of amenities should certainly serve as another very important factor for your consideration, because it will impact the quality of your daily life. If you really want to buy some of the best condos for sale in West Chelsea today though, then you will want to look for properties that offer multilevel common areas that are large enough to house a meeting room and a billiards hall. Plus, they have screening rooms and a golf simulator so that you'll never have a dull moment living in these luxury high-rises. Get your dream apartment with soaring floor-to-ceiling windows and striking views of the city from afar by visiting 35 Hudson Yards,
Like us on Facebook for more information!