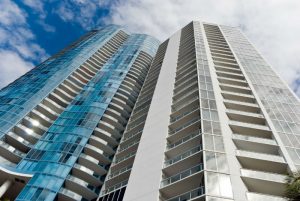 The Spanish words Chula Vista mean "beautiful view", and the second-largest city in San Diego County lives up to its name. The city's location between the scenic mountain foothills and the San Diego Bay certainly is an absolutely beautiful setting.
Strategically located between San Diego and Tijuana, Mexico, Chula Vista is rich in cultural diversity, and the city has lots of stunning Spanish style architecture and Mexican inspired cuisine.
There is also plenty of natural diversity, between the mountains, the Proctor Valley, the Sweetwater Marsh, and the Pacific Ocean. The Chula Vista Nature Center features interactive exhibits describing the San Diego Bay and Sweetwater Marsh. It also has exhibits on local waterbirds, birds of prey, sharks, rays, insects, and flora. Couple the abundant recreational opportunities and low crime rate, Chula Vista is one of the best places to live in Southern California.
Chula Vista's proximity to San Diego and its military bases also makes
monthly rentals in Chula Vista preferred by military personal; it's safe, peaceful, and comfortably away from the base.
Tourists and business travelers to San Diego also like Chula Vista; the many golf courses and abundant shopping and dining opportunities make it a pleasant place to stay. For longer-term visitors, monthly rentals in Chula Vista offer a nice alternative to a hotel; a fully furnished apartment allows all types of visitors to stay as long as they like.
Whether you're just visiting or moving permanently, contact Foxwood Furnished Apartments to find out about their monthly rentals in Chula Vista. www.foxwoodapartments.com