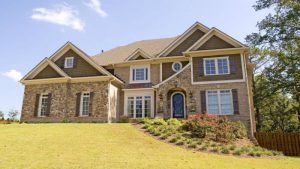 Moving away to college doesn't have to mean sacrificing the lifestyle you're used to for a cramped dorm room. Instead of living on campus, check out these luxury apartments in Tuscaloosa, AL that will keep you close to campus with plenty of amenities to ensure you have everything you need to succeed. From luxurious amenities that will help you mingle with fellow students to quiet spaces created just for study time, you can find it all and more right here.
Get Rid of Cabin Fever with Outdoor Amenities
Sometimes, sitting in a classroom or at your desk all day can be more draining than you might think. Make sure to take time for yourself and enjoy the fresh air and sunshine at any one of the community features outside. Spark up a bonfire at one of the pits, lounge by the resort-style pool on a hammock or lounge chair or show off your culinary skills at the outdoor grilling area.
Stay on Your Terms
Not everyone relishes in the idea of having college roommates to bond with, so if you're more of a loaner, you'll surely appreciate the various floorplan options available. Choose from one-bedroom apartments you can call your own or shack up with roommates in up to four-bedroom townhomes. Each bedroom is a single-person bedroom with locking doors and private bathrooms to ensure you have guaranteed personal space and privacy when you need it the most.
Contact Ion Tuscaloosa to learn more about these luxury apartments in Tuscaloosa, AL and the many amenities they feature with student life in mind.