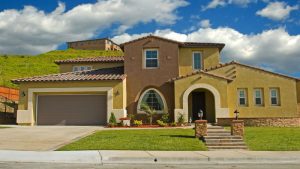 Whether you're looking forward to moving away from home for college or feeling a bit nervous about being on your own in a strange place, these apartments in Tuscaloosa, AL, are close to campus and have all the amenities and features needed to make you feel at home from day one. Not only can you get comfortable right away with fully furnished accommodations, but the property features community amenities that will help you meet new friends and unwind after a long day of studying.
Stay Your Way
Not everyone is comfortable with the idea of having strangers as roommates, so you'll have the option to choose a private one-bedroom floorplan to enjoy all to yourself. If you should decide to move in with friends or have your roomies selected for you, you can rest assured that you'll only be held responsible for your portion of the rent and utilities every month. Every bedroom and bathroom door in each unit also has reliable locking mechanisms to ensure you feel safe and secure in your own space.
Luxurious Amenities to Help You Unwind
After a long day of classes, you can head to the outdoor lounge to enjoy a barbecue with fellow students, or lounge by the pool to soak up some sun. There are also media lounges to connect with study groups and an indoor community lounge complete with big-screen TVs, pool tables, plush seating for socializing, and much more.
Contact Ion Tuscaloosa to learn more about these student apartments in Tuscaloosa, AL, that are close to campus.