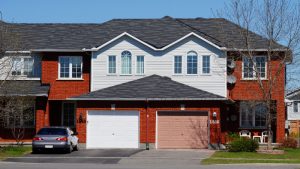 The old fashioned way to sell your house takes months of waiting, requires tons of paperwork, buyers' visits, open houses and too many possible ups and downs to list here. Cash Housebuyers Fort Worth provides a quick, legal, transparent way for you to sell your house in record time. Here's how.

The Time-Saving Three-Step Process

Getting cash for your house within weeks sounds to good to be true, but it's not. It all starts with our straightforward, time-saving three-step process. Fill out a simple form, and wait for our call. During our call, we find out more about you, your home and your immediate goals.

Next, one of our real estate professionals meets you at your home. After a quick appraisal, we make you an offer. If you accept it, we can proceed with closing within a matter of days or weeks.

Who Qualifies for Cash Housebuyers Fort Worth?

Anybody who wants to sell their home qualifies for Cash Housebuyers Fort Worth. There are no disqualifying reasons that make you or your home ineligible. In fact, selling your home for cash is a wonderful way to liquidate your home in order to overcome foreclosure, repairs you can't afford, a house you inherited but don't want or an investment property that's absorbing more than it produces.

We determine the price of your house based on its condition, repairs required, time required to complete the repairs, value of the house after renovation and a few other factors. As a result, the cash we offer is fair but slightly below retail value.

Fortunately, we take on the costs of repairs and closing. Since you don't have to deal with these costs, our offer is roughly equal to retail value minus the costs you would have to address during a traditional home sale. For more info, reach out to us today, and get cash for your house sooner than later.
Follow us on Twitter for more updates!