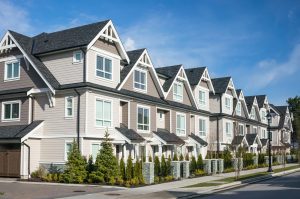 If you love pets, then bear in mind the pending hustle you are likely to face when looking for a new apartment. While some landlords are accommodative, others will deny you access to their premises due to fear of damages or disruption to neighbors. Fortunately, all hope shouldn't be lost. There are tricks you can use to find pet-friendly apartments in Marquette and its neighborhood. The tricks include the following.
1. Search Online
As mentioned earlier, some landlords won't have a problem with you renting their property with your four-legged or fur animal. Since such landlords are a gem, finding them can be difficult. Luckily, you can use online search to get listings that accept pets. Some of the helpful websites to focus on include craigslist, apartments.com and Trulia, to name a few.
2. Create a Pet Resume
Searching for pet-friendly apartments in Marquette is much like hunting for a job. Therefore, you need to find a way of selling your pet to your potential landlord. As you create the resume, you should also attach it with a pet recommendation letter from your previous landlord, vet, or trainer. These attachments should indicate the obedience of your pet as well as your responsibility.
3. Offer to Pay a Pet Deposit
Usually, some landlords will accept pets with one condition: you must pay an upfront pet deposit. Paying an upfront deposit will give your landlord confidence and settle their worries about scratched floors or damages that may be caused.
If you are looking for pet-friendly apartments in Marquette, then Lark on 14th is here to help. We will find you an apartment that's comfortable for your living as well as your pet. Visit us today at our sites larkon14.com for more info.