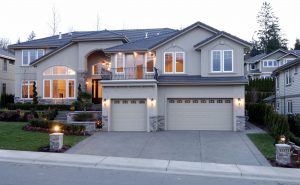 Living in an apartment during college is an exciting experience many students use to prepare for life outside of school. Renting an off-campus apartment gives students the chance to live on their own and adjust to the responsibilities of the real world.
While some students choose to split the cost of rent among various roommates' others opt to spend the rest of their college years living in luxury. Read on to learn three reasons so many college students are choosing to rent luxury apartments near LSU.
Choose to Relax at Home
One of the best reasons to opt for a luxury apartment during college is to take the stress off your hectic schedule. As students spend their days learning in class and their nights poring over coursework, it's important to have a place where they can really relax at home.
Students that move into luxury apartments receive help from the welcoming and relaxing atmosphere that instantly makes them feel at ease.
Take Advantage of the Amenities
Another reason to consider moving into a luxury apartment complex is to enjoy the amenities of the luxe life. These types of apartments are fully furnished with top-of-the-line washers and dryers, quality appliances, and contemporary furniture.
Similarly, luxury apartments near LSU have lifestyle amenities like bike storage, personal study areas, tanning beds, pools, gyms, and the like.
Forget the Commute
Many students choose to rent luxury apartments near LSU to benefit from the short commute. As these apartment complexes are quite close to campus, you'll be able to navigate your way to class and back with ease.
Learn more about luxury apartments from Ion Baton Rouge.